Some days ago… let's say – 4 days ago – I have received a request to create a 3D printed small model of a lawnmower.
So I did – using very easy to learn 3D design software – Cubify Invent from 3D Systems company.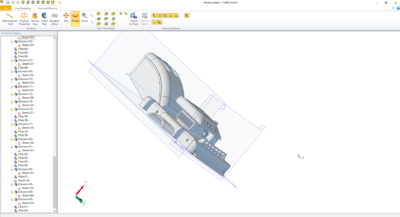 This model was built from 3 parts – main body, handler and wheels. I was trying to make this as much as possible stable –  but looks like there should be still some mass added to the front. I just glued a small metal part to make front heavy.
Wheels – the idea was that those would be fully operated – but looks like the best is to glue those. Or you can rebuild model in Cubify Invent and use screws to install those… then all should works.
I had an idea to make this even working… adding small electric motor and battery with micro switch – but as I had really limited time to do that – I give up for now.
All parts were printed on Geeetech i3 X printer with 0.3mm head in PLA/ABS with layer height 0.15mm. The speed of printing 65mm/s.
Please find below links to source files…. for Cubify Invent and as well exported STL files.
Links to source files