Hardware
We would need some hardware. Below you should find some proposals. I would point you to the DIY solution and as well to ready to use OpenSource based equipment. Of course, 200 Euros is valid only for the DIY method… If you think you are not able to build that system alone – you can always ask a specialist to prepare router for you (just visit for example https://www.door-alert.nl and contact with sellers there).
If you want to try by yourself – look at www.aliexpress.com – or any auction website – where you can buy a good computer for the router – it should have minimum:
good and efficient processor (like Intel J1900) – which is not using more than 10W of power – so you do not need extra cooling
4GB RAM (2GB should work – but it would cost you performance)
SSD – mSATA SSD is perfect – check if the motherboard has mSATA connector. 64 or 128GB would fit you well
Build in WiFi – if you plan to use this as AP – but I would suggest using dedicated WiFi AP – separated from the router.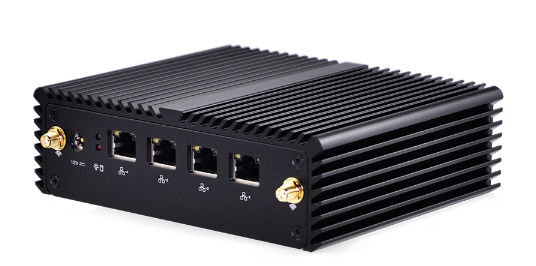 It is not a very cheap hardware  – but as well not very expensive. I would say – it is worth the price. If you buy by yourself – it should cost you around 150 – 200 Euros (plus some tax like VAT). If you buy from seller in Europe – it would cost you around 250 Euro – but you would receive as well minimum 1 year of guarantee.
If you buy from for example door-alert.nl – then it would be probably around 250 – 300 Euro Brutto – but you would receive something extra – preinstalled system on board. And initially set-up for you with basic extended security. This is what I'm using… And actually, sale includes 1 hour of extra remote configuration – to make your system even stronger.
Do you want to know more? Please visit https://www.door-alert.nl 
If you are just looking for the enterprise level endpoint security (so to secure your computer) – this is as well a place to visit.
SOFTWARE
For home use, I would recommend installing Sophos XD firewall or Sophos UTM.
XD firewall is a new product from Sophos – but I would say it is really good quality firewall software with internal virus scanner built in and as well advanced attacks and malware protection. The interface is really user-friendly – but sometimes it is a little tricky to get all things working.
More information about Sophos XG is HERE.
Sophos UTM 9 firewall is widely tested and used a firewall software. This is the one I would recommend for home use most. It has the same functionality like XG, but the interface is a little oldish. Plus – with the HOME license we are getting for free 10 endpoints security licenses. It's mean we can install AV software for up to 10 computers and directly from firewall we would have access to AV settings and security parameters. Sophos AV is not a speed daemon – but it is delivering a very good level of security- and in connection with UTM 9 – we are really safe…
More information about Sophos UTM 9 is HERE.
For commercial use, there is one winner in my opinion – OpnSense – with advanced attacks prevention and as well support for on gateway AV scanning – for free we have open source antivirus build in a plugin, but as well we can use commercial solutions.
To know more about OpnSense – visit www.opnsense.org
Keep in mind that if you order router from door-alert.nl you can get your selected software pre-installed!