II. Virtual hardware setup
In the next steps we are going to create virtual network card. This is similar to any VPN server/client software. This network card would be automatically managed by our Client Software.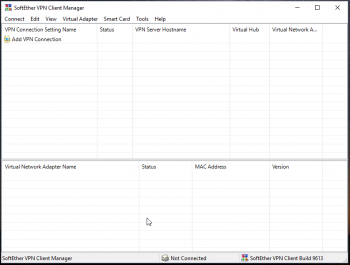 Click on Add VPN Connection. It would start configuration dialogue. Give a name to your network adapter. Just name this VPN or VPN2 up to VPN127. So in total you can define 128 network adapters for VPN…. but you need only 1.
After creation you should see the network card in the list and as well in normal network parameters.

2. Create connection which would use this card.
Assign a name for the connection. Then provide Azzure address as it was defined on server. If you have a possibility to redirect port on modem – and you redirected port 443 from modem to VPN server – then you can use the other server name – for example vessel1.softether.net – even if the IP is dynamic. In that case this would be direct connection without use of the proxy. Please note that in that case use of the proxy is safe – as you are never sending certificates over the network. You use those to decrypt and encrypt the traffic.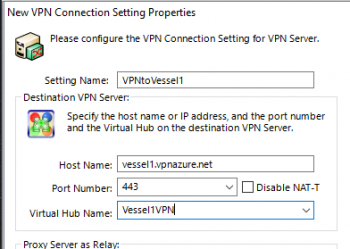 Be sure that you use port 443 and the same as setup Virtual Hub Name.
3. Define user and the way of authentication.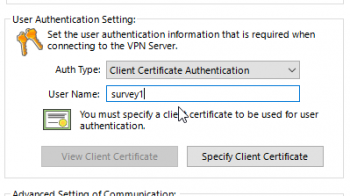 Remember to specify client certificate. User name should be the same as created on server.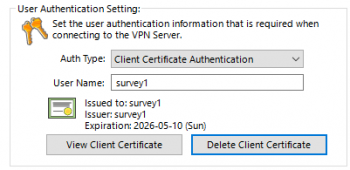 If all is correct – you should see details of the certificate.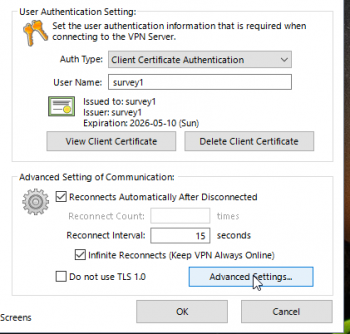 Now we would go to Advanced Settings – it is not obligatory – to set up extra options.
4. Extra advanced settings to improve transfer and stability – not always working well on G3 or G4 networks.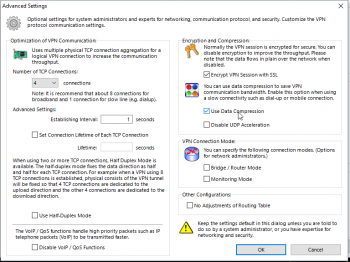 To increase speed and stability you can define more TCP connections. Read description.
I would as well recommend to use Data Compression. This is very useful and can increase VPN transfer speed – up to 30%. Keep in mind that if you use Raspberry – that should be a model with 1GB RAM and stronger processor. Compression is using some resources from the Client and Server to compress and de-compress the data. Press OK – Client is set up and ready to work. Server as well.